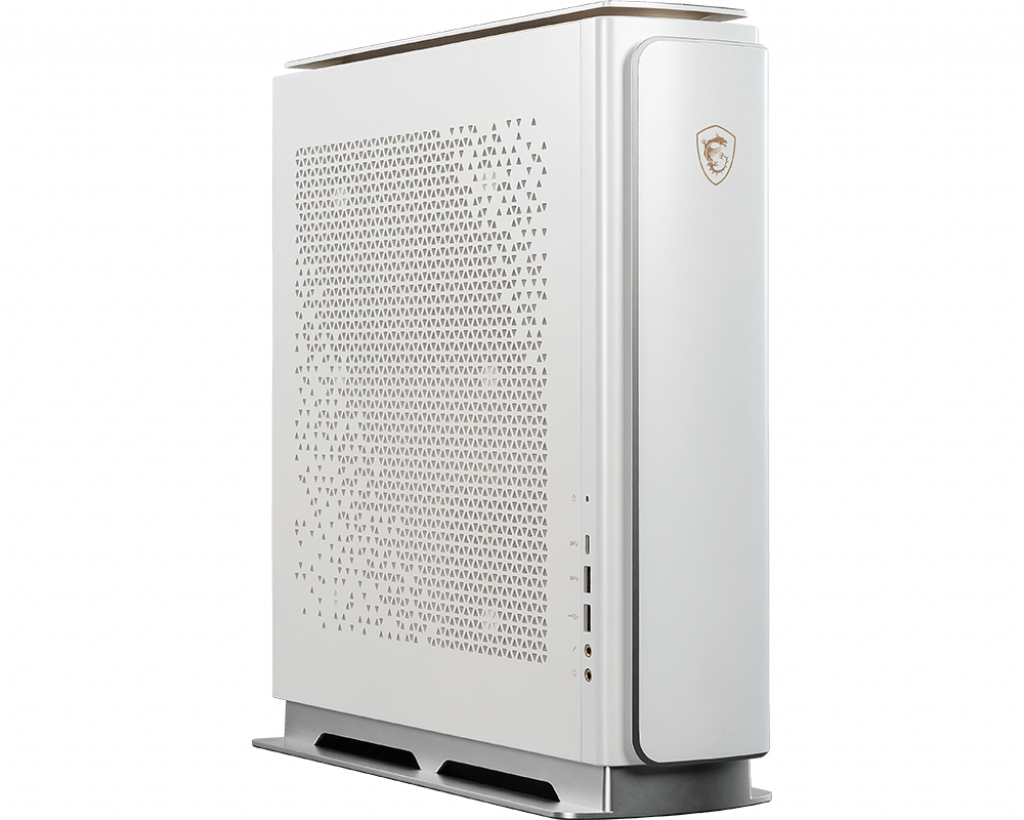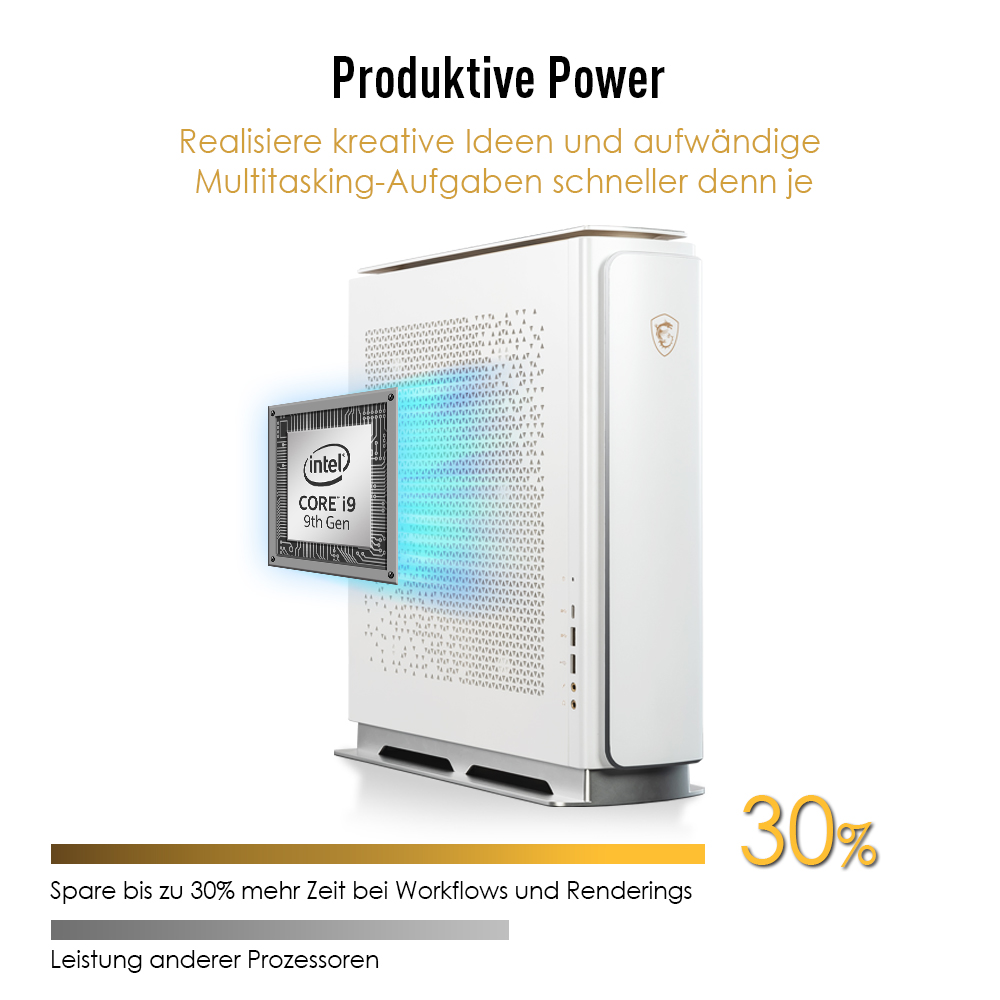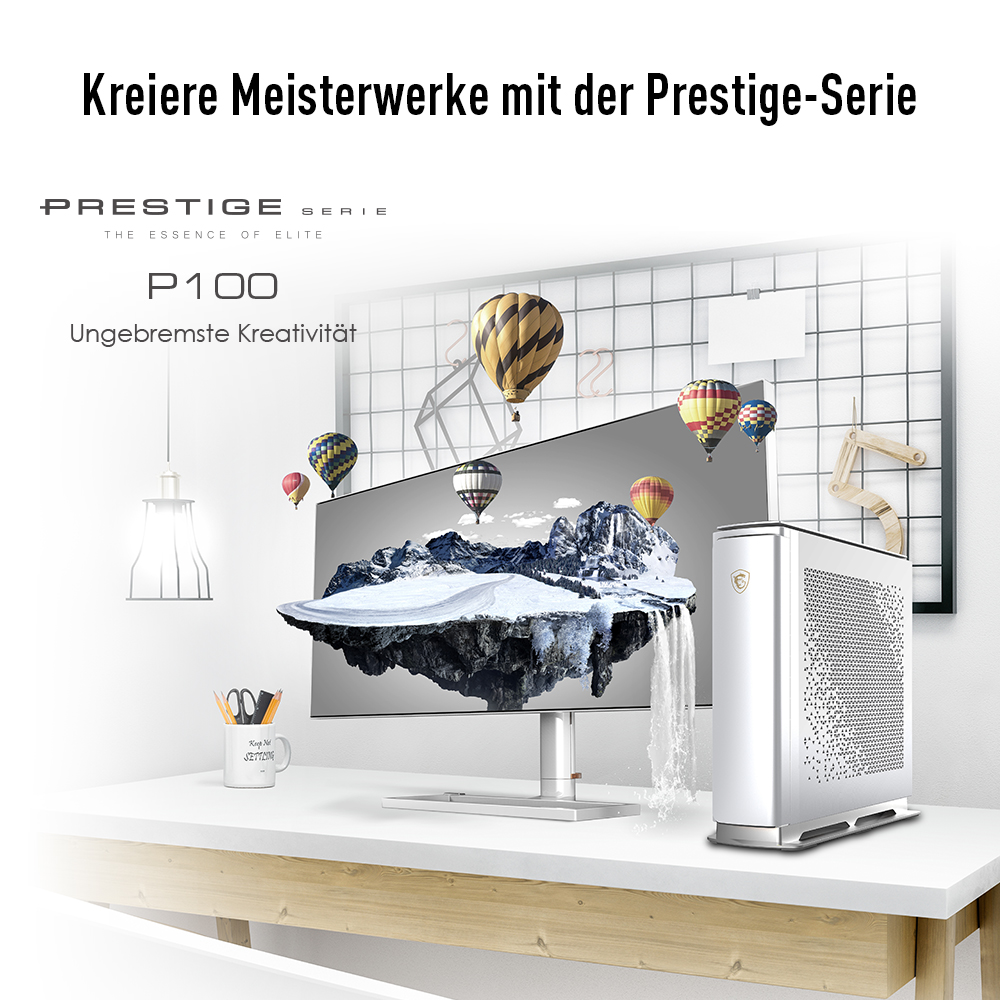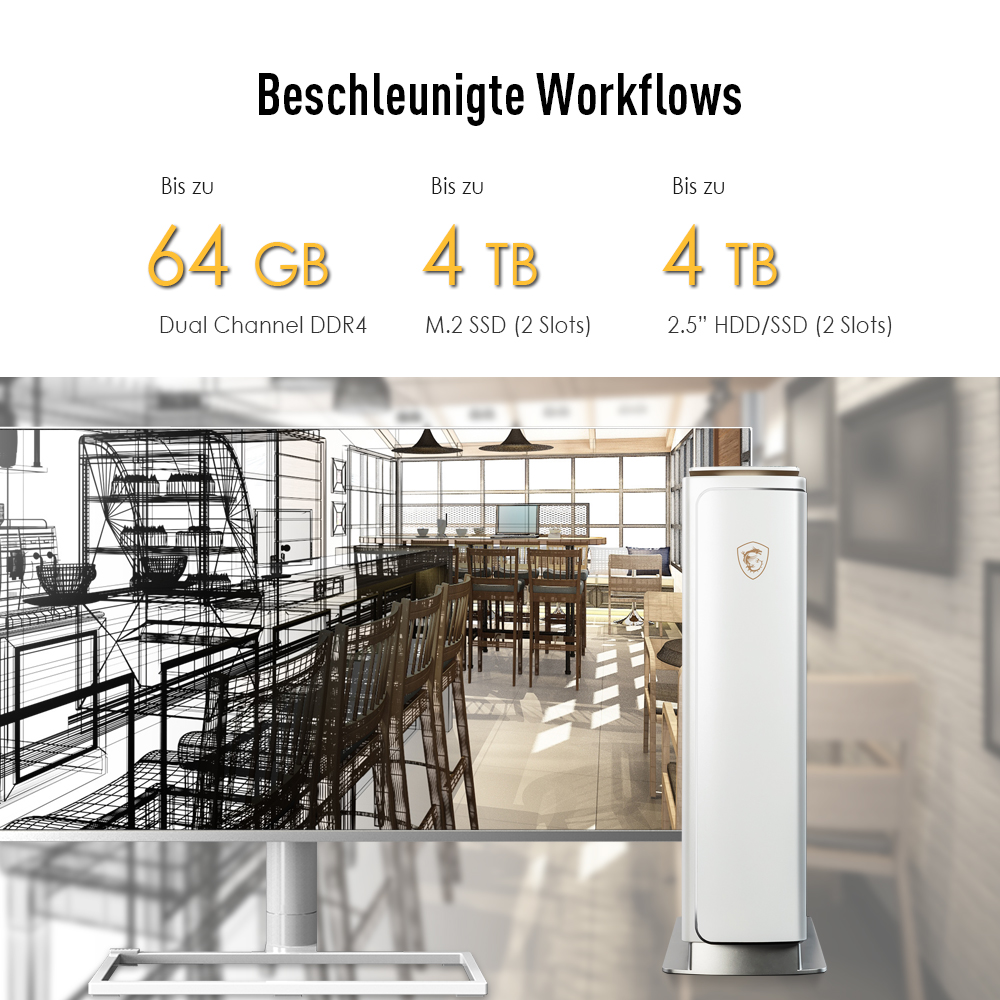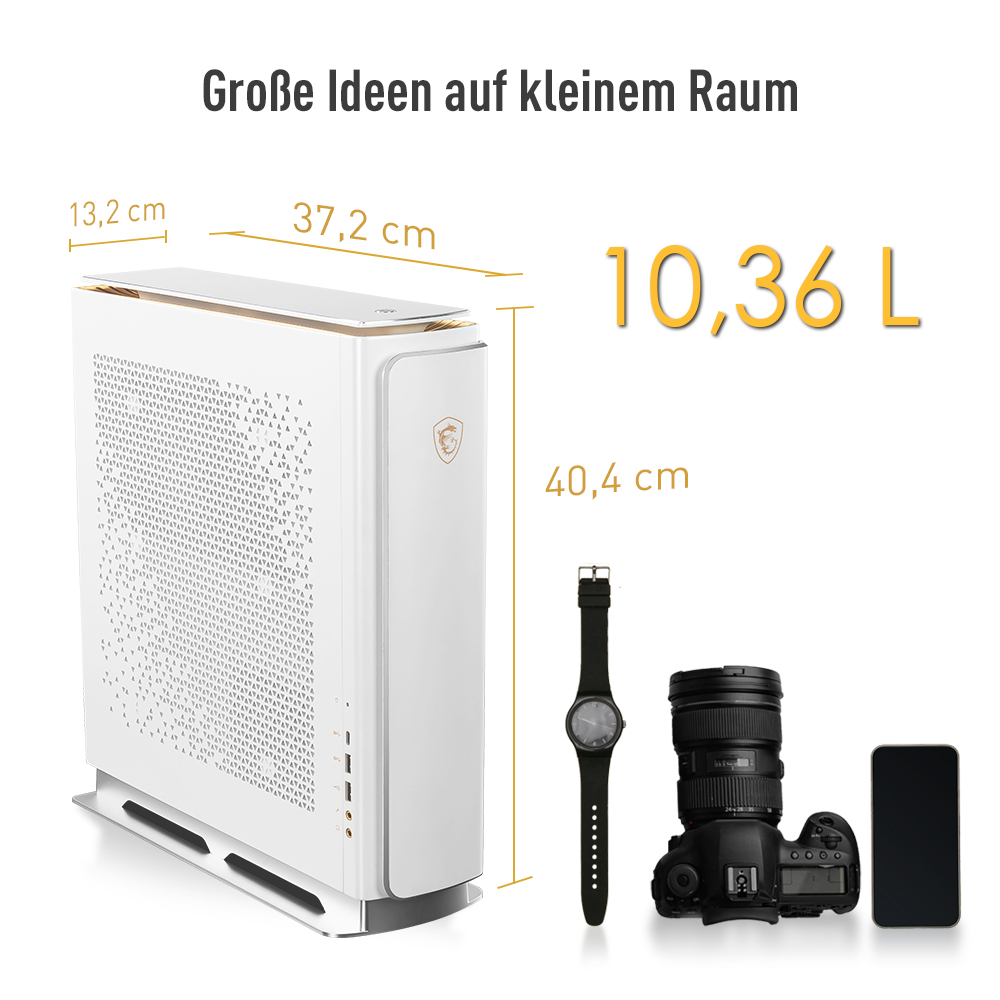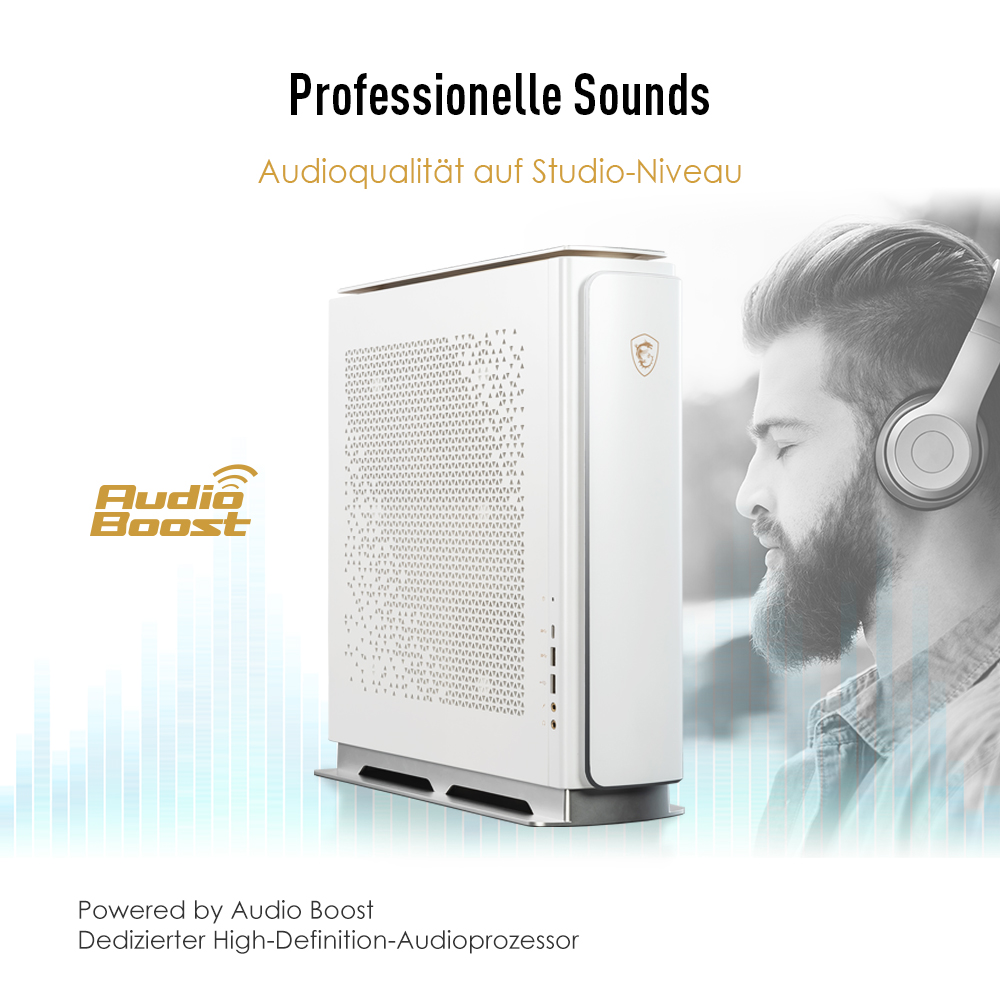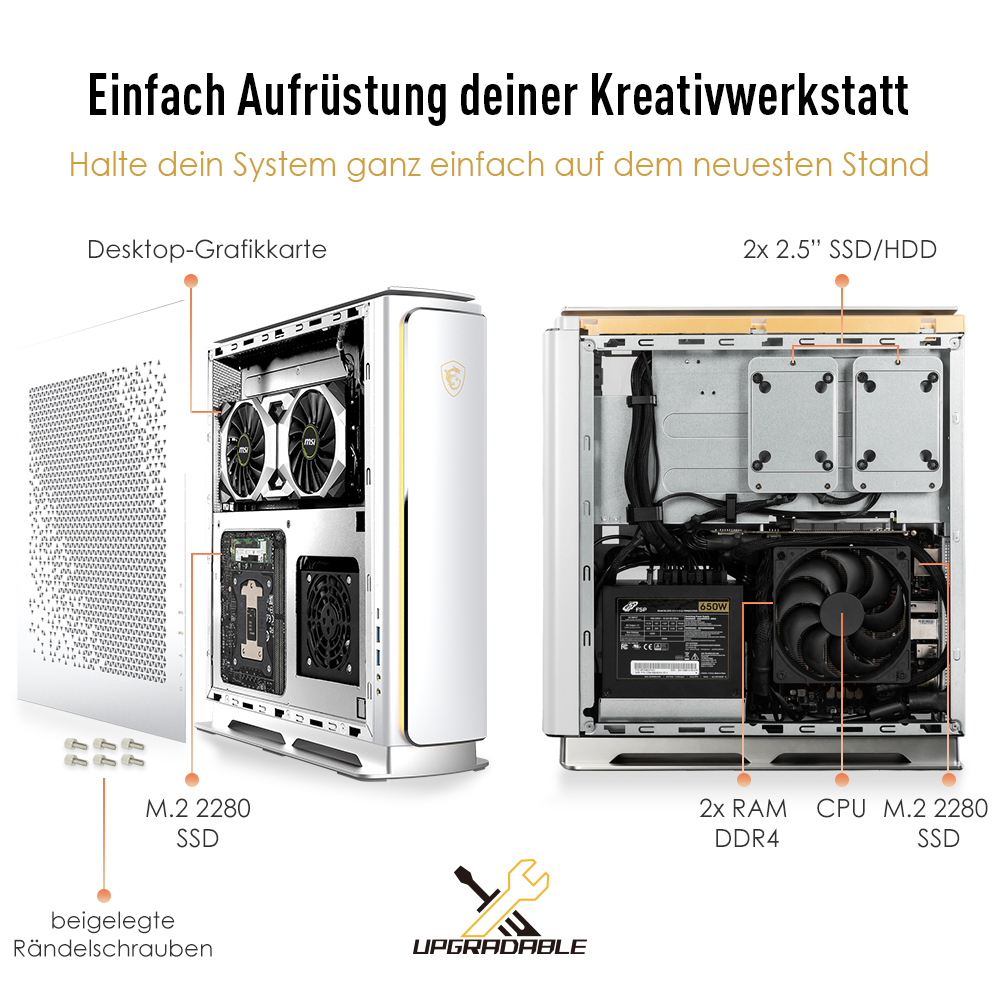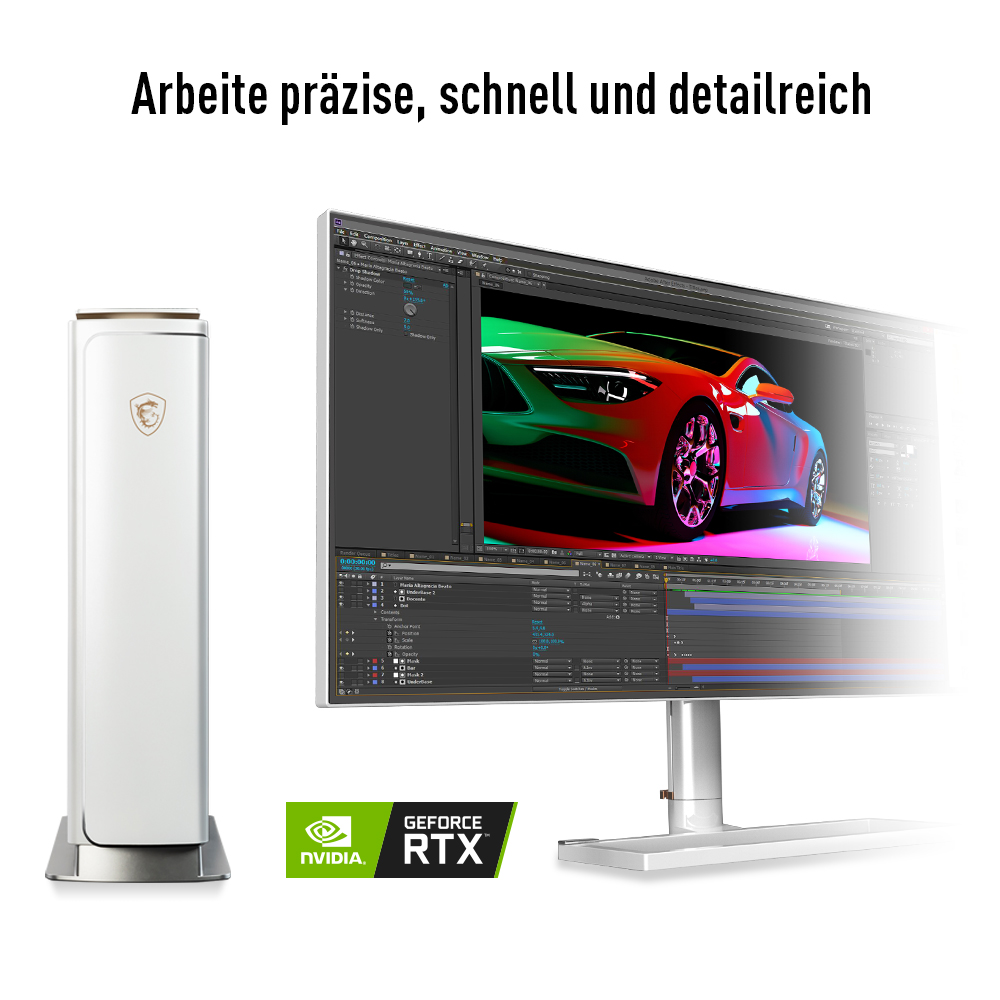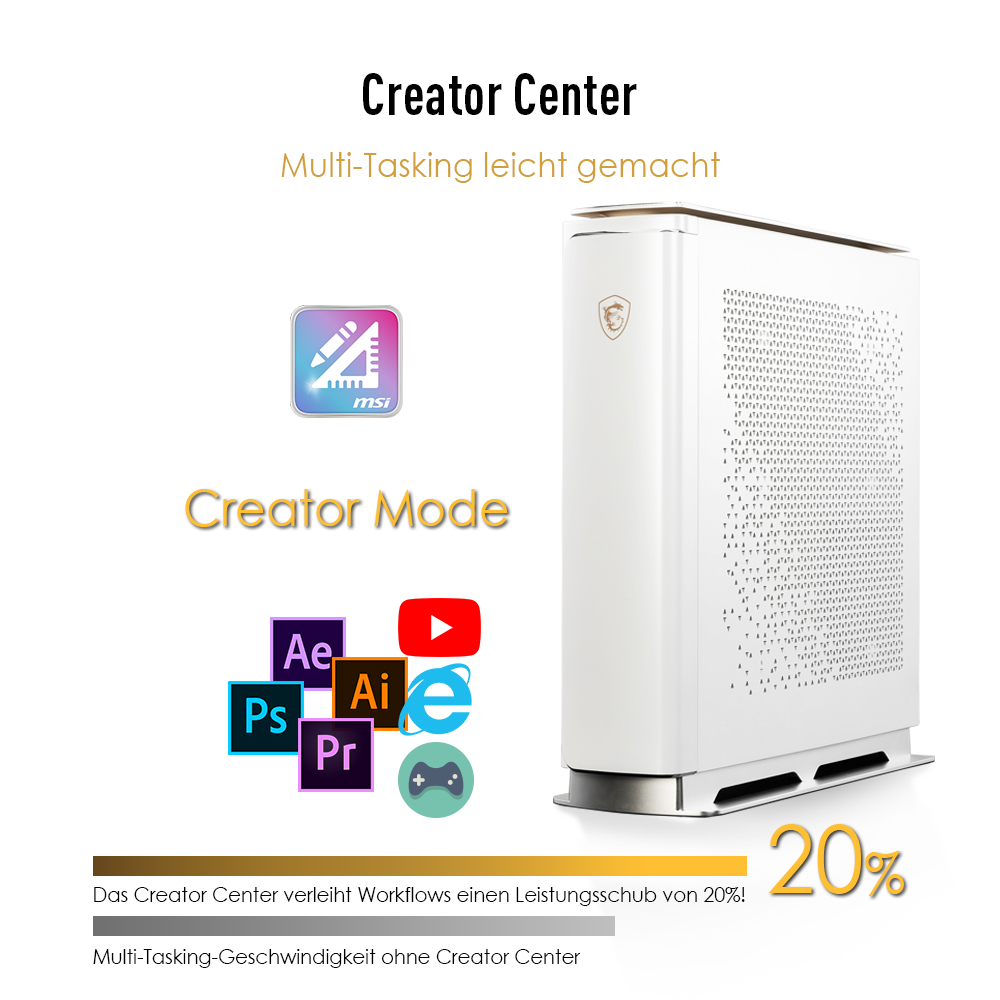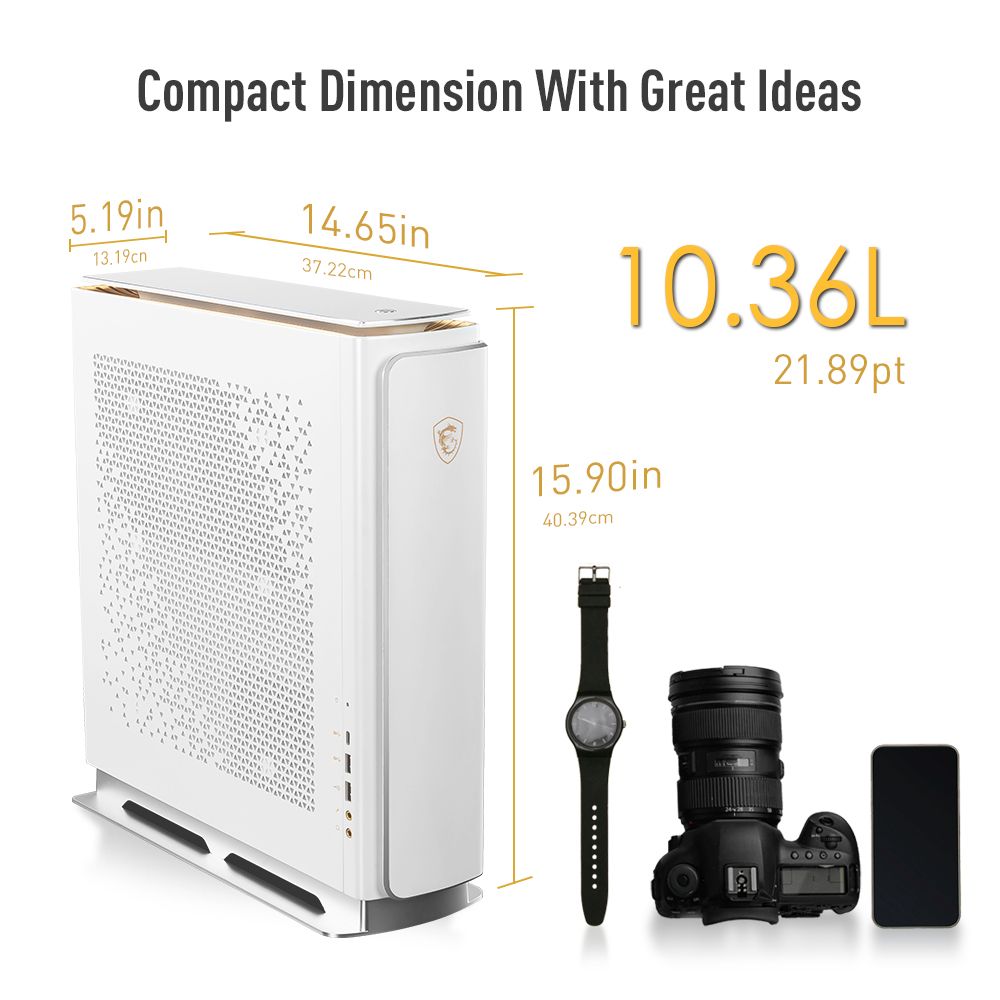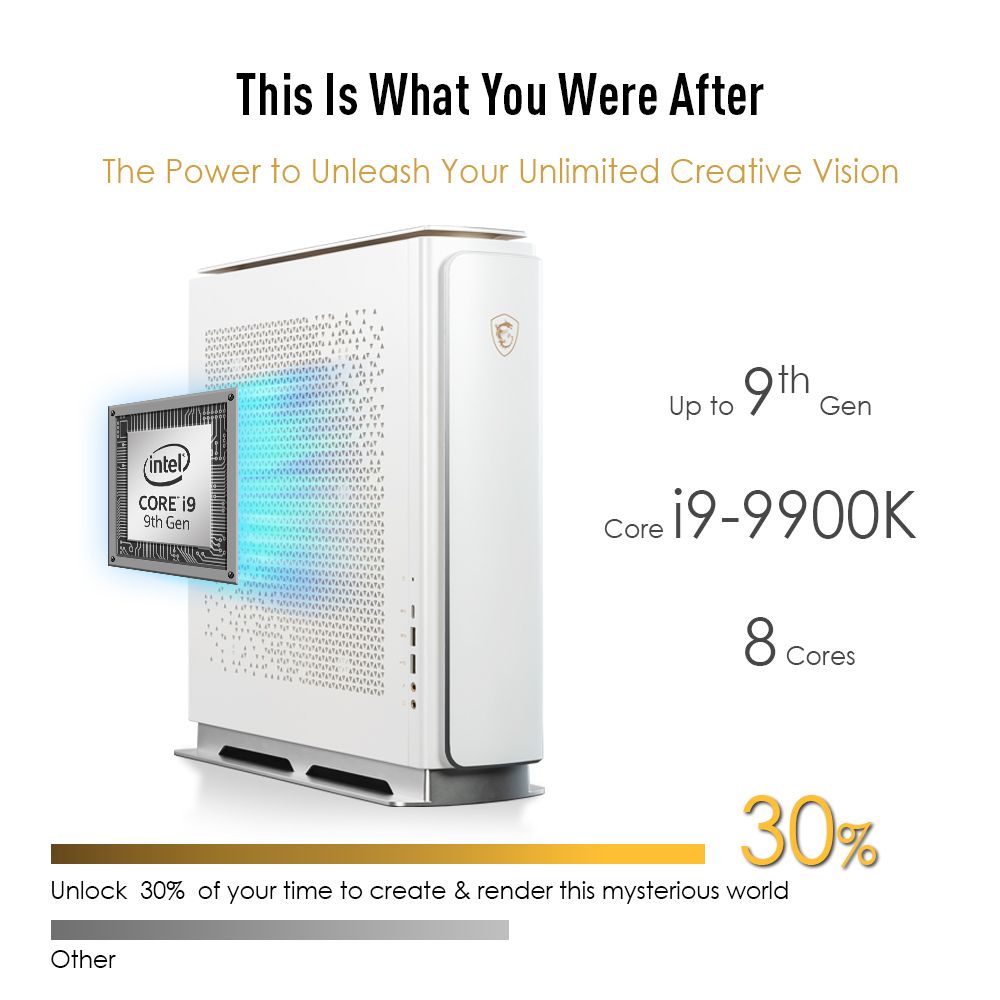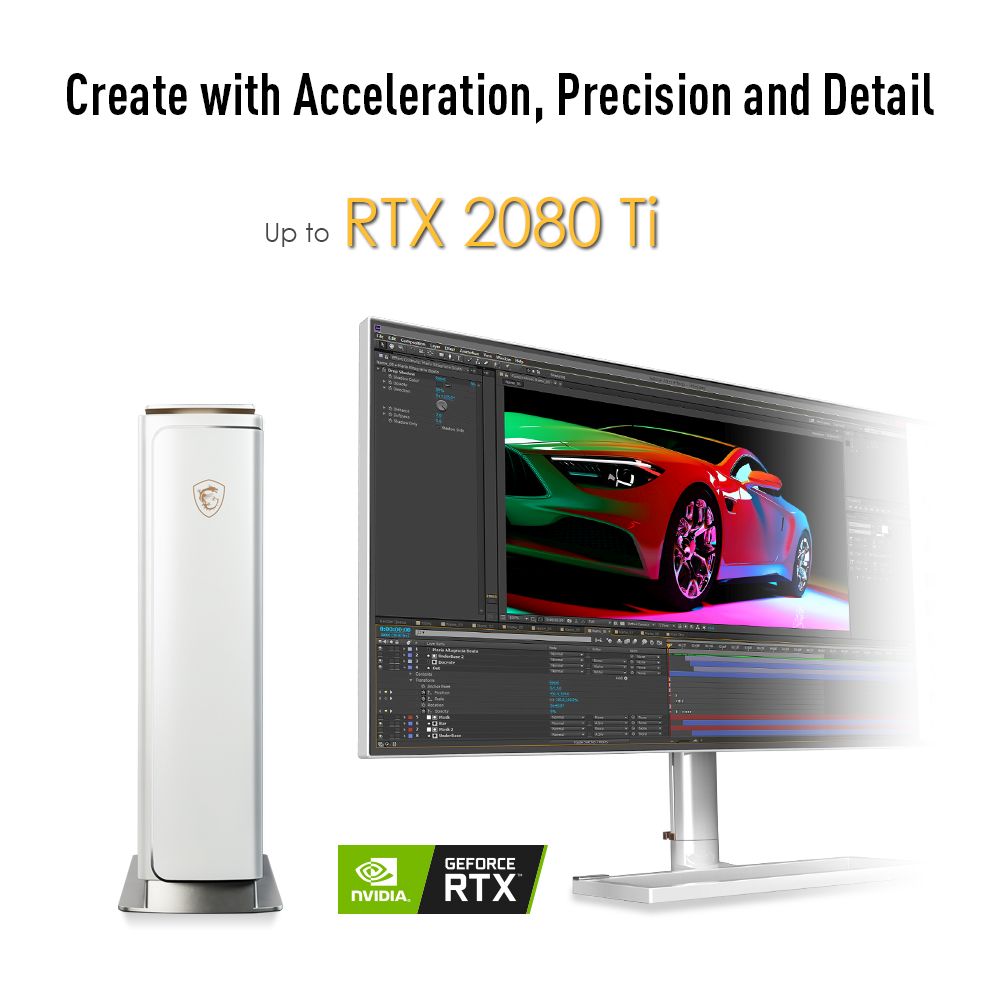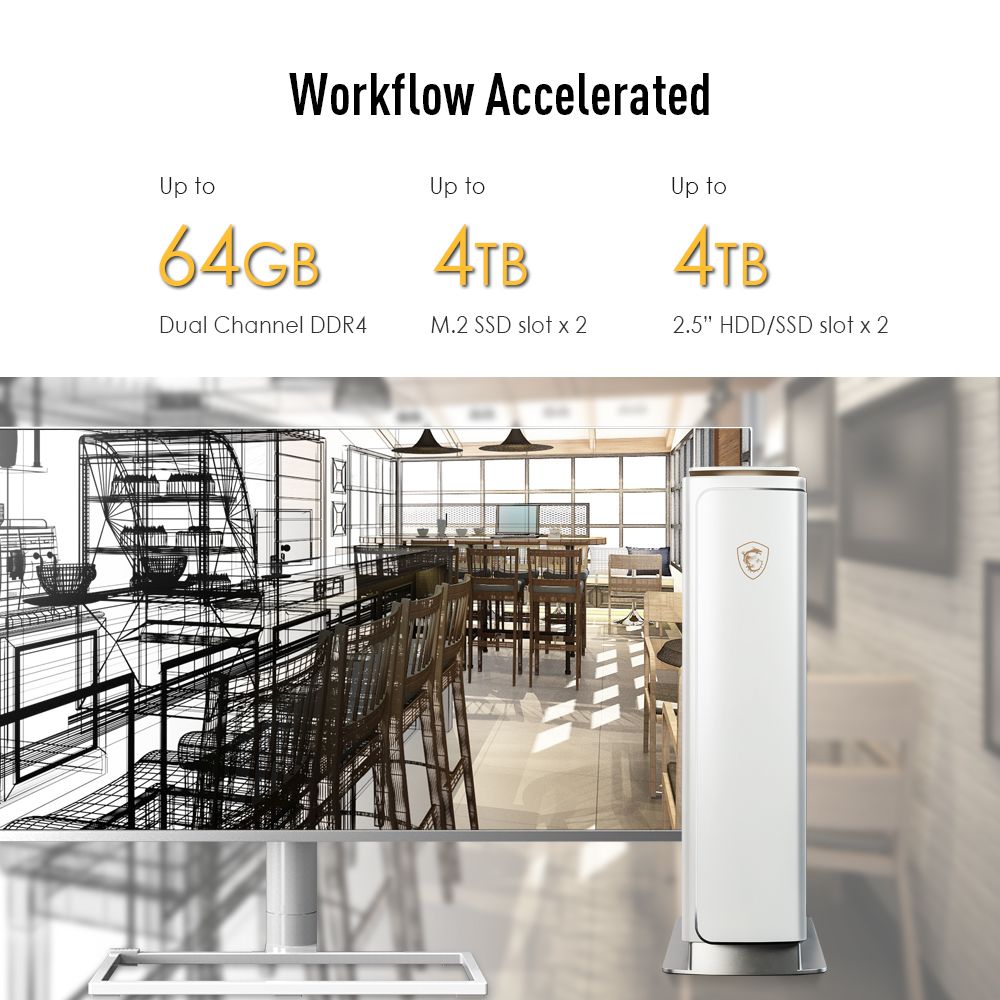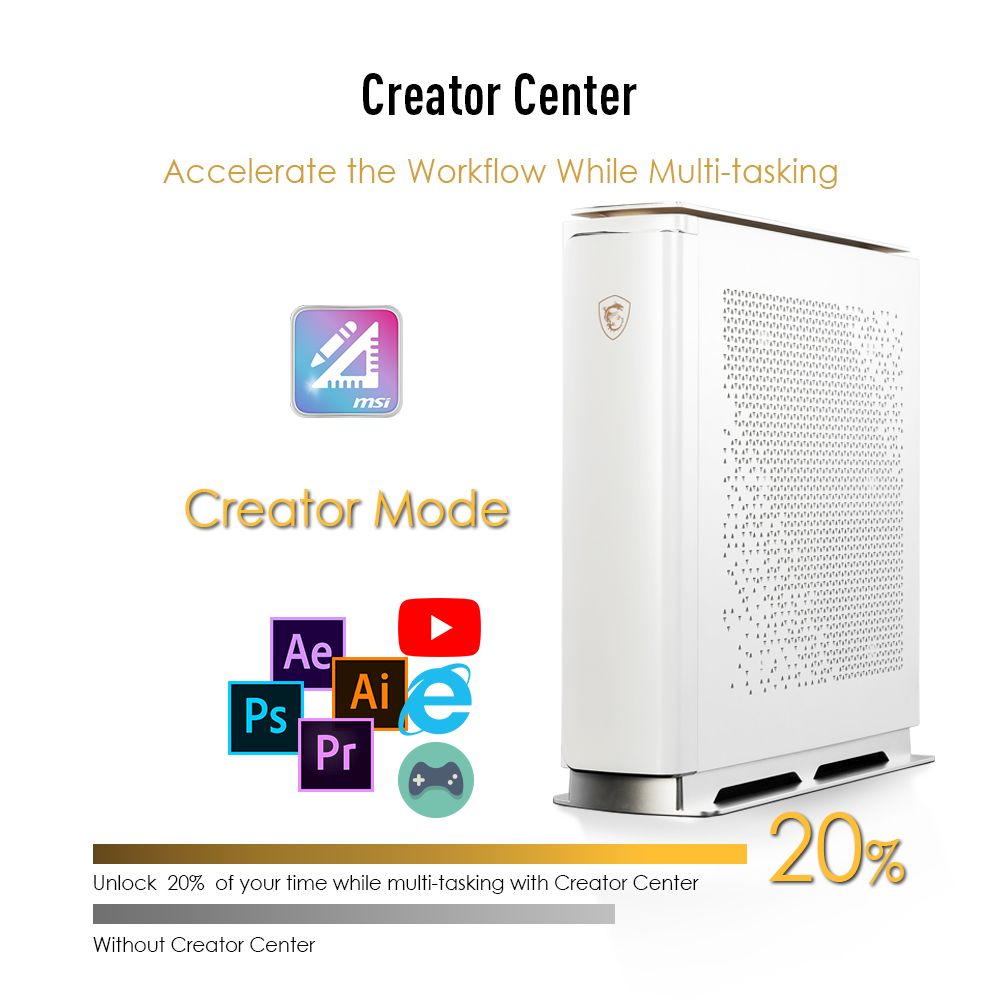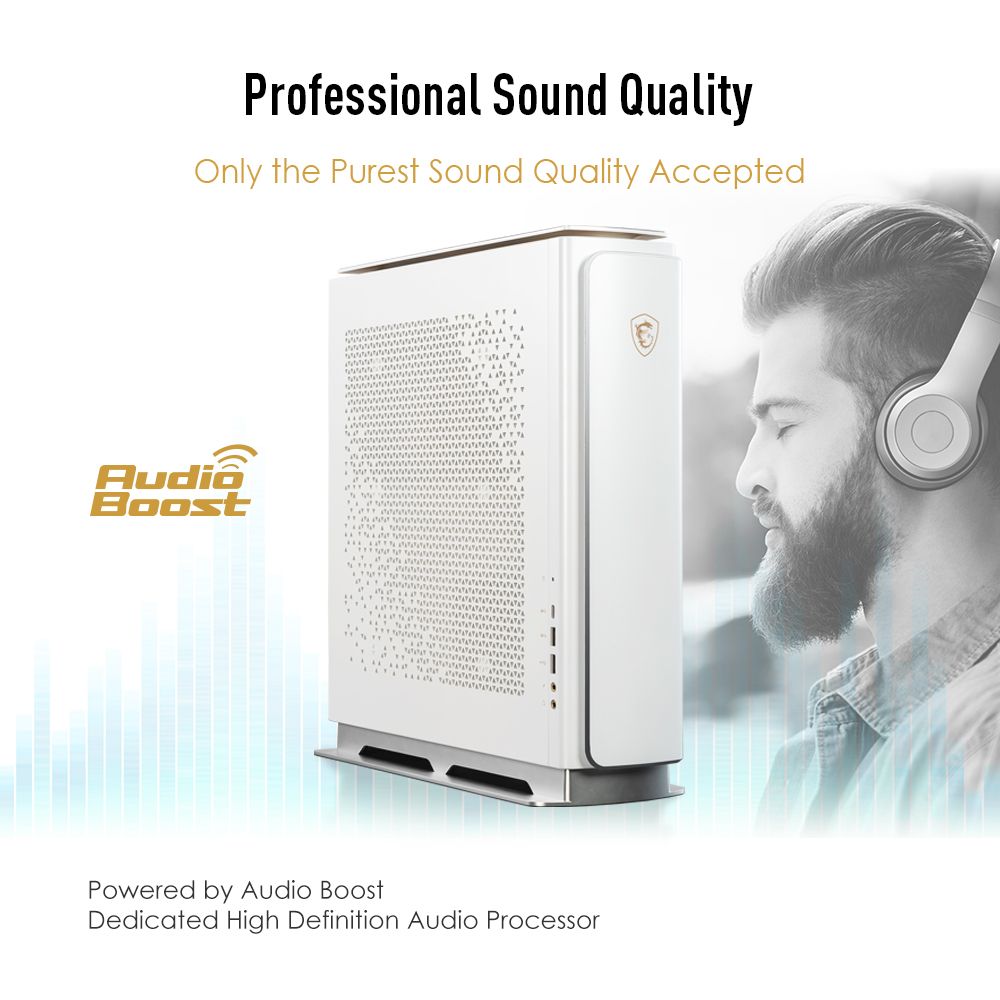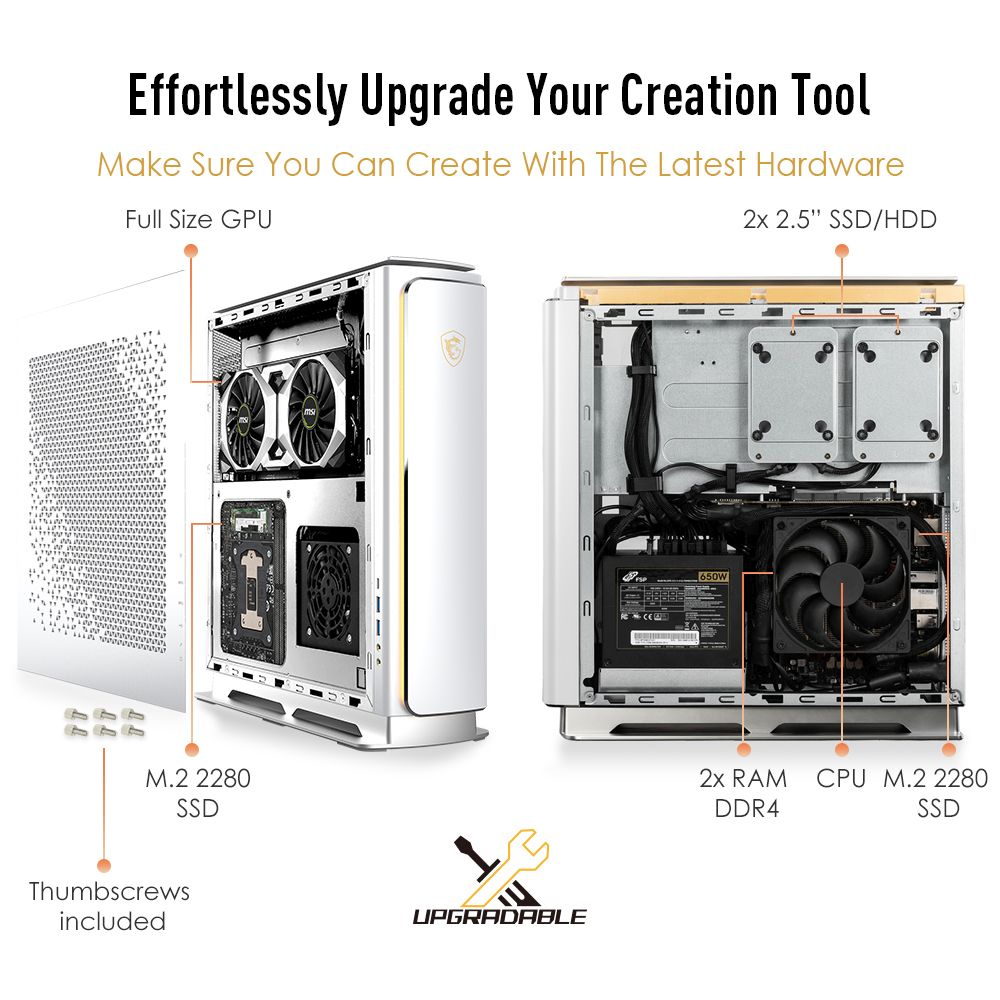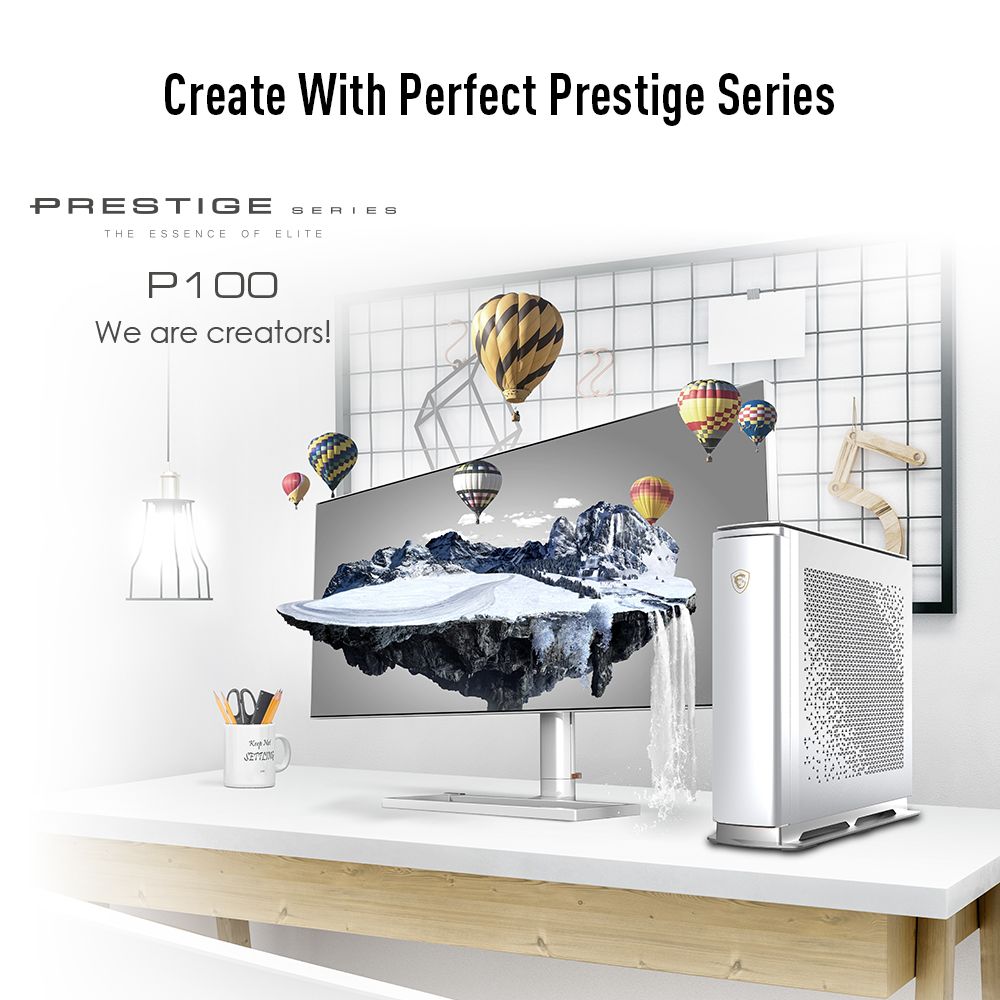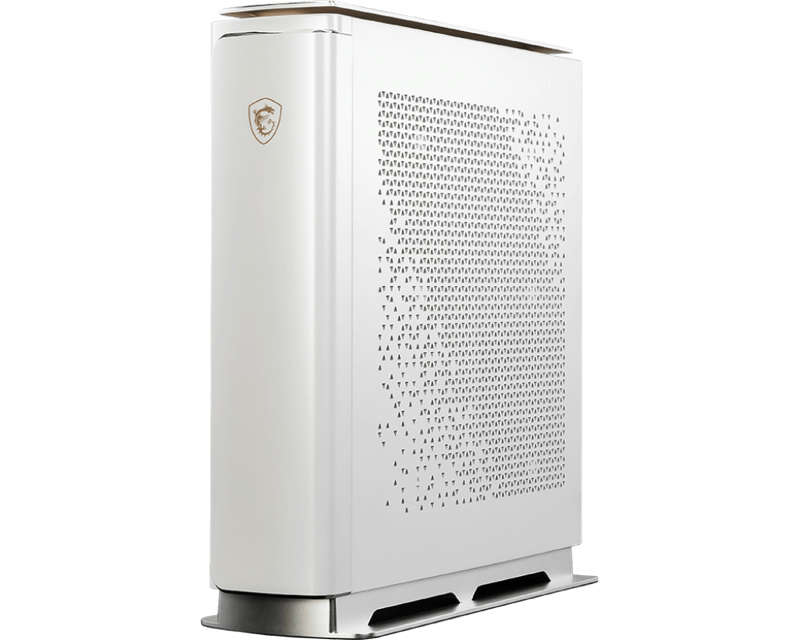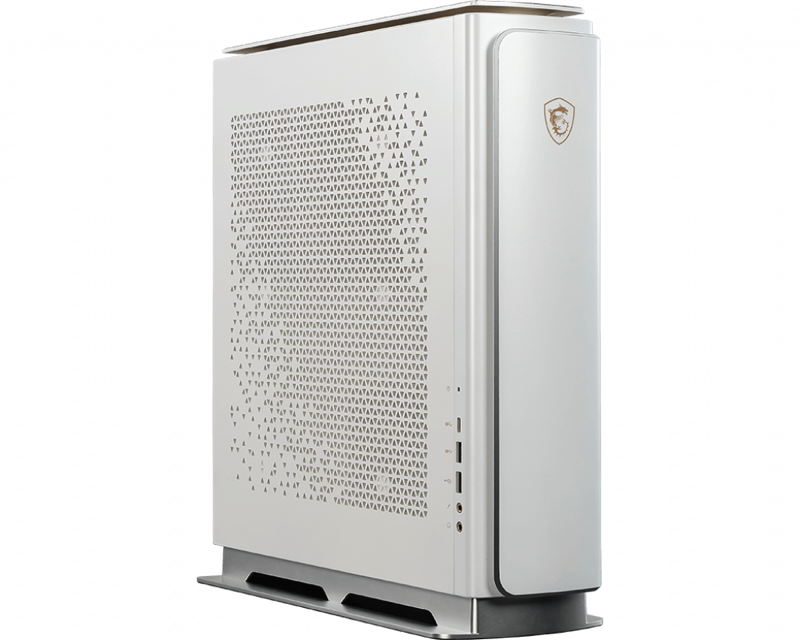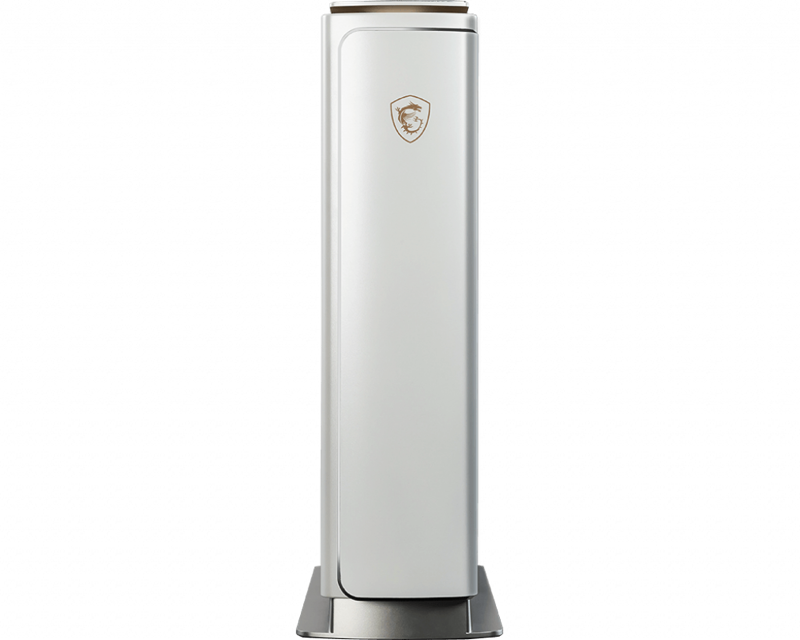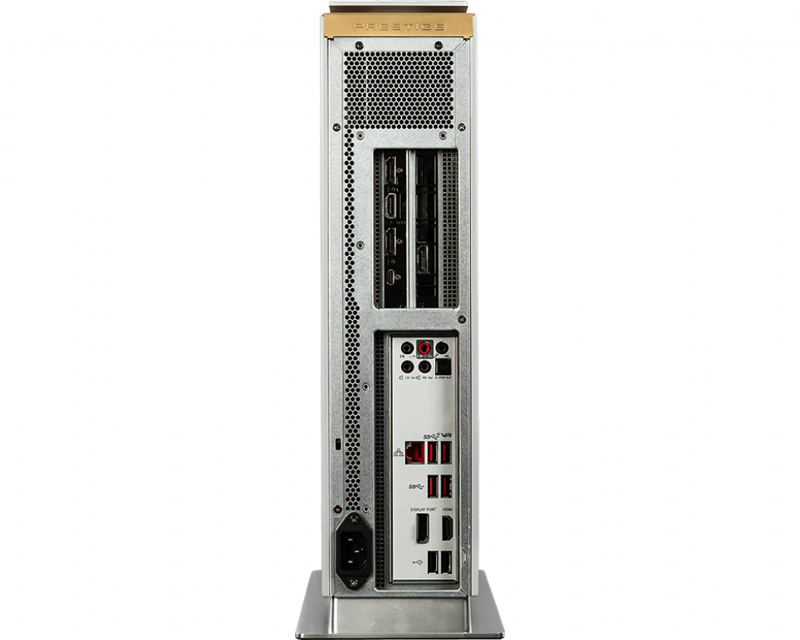 MSI Prestige P100
2189
snipcart_api_key not found!
Check theme configuration.
MSI Prestige P100 i9 – modulare Powerhouse
memory32 GB RAM (max 64 GB) storage2 TB SSD (max 8 TB) developer_board8 Intel® Core™ i9 9th | 4.7GHz
The latest 9th Gen Intel® Core™ i9 processor makes creativity run faster than ever. Designed for multitasking and pro-level processing jobs, Prestige P100 gives you more time to show your life style & shape the world with inspirations & develop your next great idea.
The 8 Cores from Intels 9th Generation delivers you all the performance to create all of your imaginations. And since you can extend the P100 as you like, you are ready also in future.
checkDeepin CE | Windows 10 Home preinstalled checkIntel® Core ™ i9-Processors (i9-9900K) of 9th Generation - 8 Cores checkMSI GeForce® RTX-Graphic Card 2080 TI checkSilent Pro Cooling checkDual-Channel-RAM with DDR4-Boost-Technology: Enables a smooth realtime Preview of 5K Video / AR Content checkSupports M.2 PCI-e SSD mit SATA Mass Storage checkSupports 5K Video / AR Content checkProfessionall Soundquality trough Audio Boost checkEasy to extend Modular Case check10 Litre big, the smallest compact Desktop-PC for Developers